Strong cargo demand continues, equipment shortage worsening, and schedule reliability deteriorating in the ocean freight market.
DHL Global Forwarding released its latest report on the ocean freight market. Three topics are highlighted in the report: Persistence in the cargo demand, worsening in the equipment shortage, and deterioration of the schedule reliability: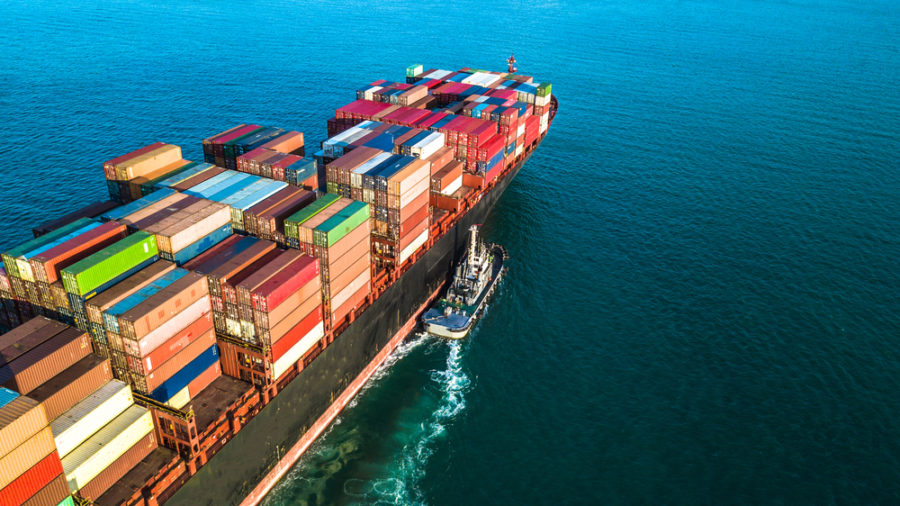 According to the report, most carriers have deployed additional capacity, leading to infrastructure challenges in many ports, especially in the US, due to the persistently strong demand for cargo.
Combined with workforce constraints associated with COVID-19, port congestion has led to major delays with a high number of vessels waiting at anchorage to berth. As a consequence, the much-needed empty equipment does not return to origin quickly enough and the reliability of the vessel schedule suffers.
In the past few months, the schedule reliability has been on a steep decline and dropped to as low as 50.1 percent in November, down -29.5 percent compared to the same time a year earlier. Most affected were shipments to the US East Coast on the Transpacific (26.4 percent reliability). Globally, the average vessel delay increased to over 5 days.
The report notes that even though the situation could ease slightly during the CNY break, the severe equipment imbalance is expected to continue until the end of Q1, 2021, and likely even into Q2, 2021. DHL also reminds that the situation is unprecedented and requires clients, forwarders, and ocean carriers to have a lot of flexibility.
Trade-based expectations
DHL's report also includes their expectations for the ocean freight rates and the other aspects for different trades:
Asia-Pacific to Asia-Pacific: The shortage of all forms of containers across Asia remains a problem. Carriers are still introducing blank sailing in January to keep the supply balanced. Considering the pre-Chinese New Year rush, FAK rates are expected to increase.
Asia-Pacific to Europe: Pre Chinese new year rush and the critical equipment situation push a further increase of rate levels.
Asia-Pacific to Latin America: Demand and freight rates are expected to remain high in January.
Asia-Pacific to the Middle East and North Africa: High demand, combined with equipment shortage continues to drive record freight increases. The current freight environment is expected to persist at least throughout January.
Asia-Pacific to North America: With continuing equipment shortages, the outlook for January 2021 remains solid at higher FAK/premium levels. Advanced bookings of up to 3-4 weeks are needed to secure space on the FAK.
Europe to Asia-Pacific
For both Asia and AU/NZ, space is tight on all services. So is the equipment. As a result, the rates are increasing for both trades.
Europe to Latin America + Mexico: Increasing costs expected. The prebooking time increasing. Equipment issues remain.
Europe to the Middle East & North Africa: The availability of space and equipment in North Europe is becoming tight. Rates rising slightly.
Europe to North America: Increasing costs are predicted. Equipment issues remain. Vessels still sailing at capacity. The prebooking time increasing. AL4 service (Mexico/US-Gulf) returning to weekly service. No further blanks are expected.
Europe to Sub-Saharan Africa: Rates to South Africa remain stable. No shortage of capacity. Space into West Africa, on the other hand, is tight. Because of the high season and Covid-19 related restrictions, waiting times for berthing and unloading are longer. Capacity into East Africa is also still tight. Carriers are still facing delays, caused by congestions in transshipment ports in the Middle East or IPBC, as well as in East Africa main ports. PSS, Equipment Imbalance Surcharges, and congestion surcharges have been implemented.
North America to Asia-Pacific: A sharp decrease in capacity. Space is very limited. A strong rise in rates.
North America to Europe: Blank sailings to continue in January but rates are expected to remain stable. A serious shortage of trucks and chassis, in particular NYC & Los Angeles, combined with port and terminal congestion.
North America to the Middle East & North Africa: Carriers have reported a second wave of GRI's for early January to Mideast destinations about $80/$100, with space remaining tight, and expected to worsen with the agri season.
North America to Sub-Saharan Africa: No rate changes are expected.
Exports from Latin America: When it comes to exports from Latin America to North America, Europe, Middle East & North Africa, and Sub-Sharan Africa, equipment shortages continue. Carriers are exercising rigid free time guidelines as measures for quick box turn around and they continue to control capacity through blank sailings in an effort to maintain higher freight rates. When it comes to exports from Latin America to Asia-Pacific, Strong exports, especially from Brazil, are forecast to continue over the next few months. The market tends to be influenced by the tight space situation.
---
Related Articles