Even though not everybody knows it, the maritime industry has always been one of the most popular career goals. Let's take a closer look at the advantages of working in this industry, the challenges you need to prepare yourself for, and the points you need to pay attention to be permanent in the industry.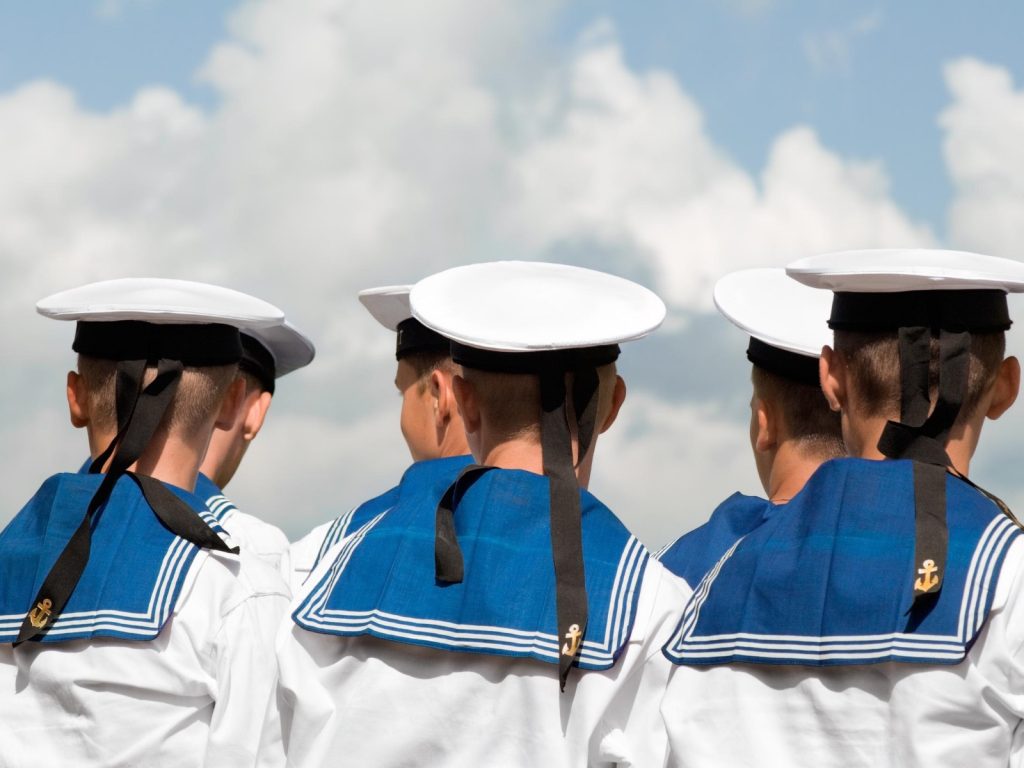 Advantages of Working in the Maritime Industry
Good Wages
Wages earned by seafarers are normally above similar professions ashore. According to the International Chamber of Shipping (ICS), in developing countries, ships' officers working on internationally trading ships are amongst the very highest paid in their countries. In short, a financially comfortable life is waiting for you if you enter the industry at a young age and work regularly.
Sense of Responsibility
Seafarers have to take important responsibilities from the very first days of their careers. In many areas, from securing ships and cargoes to taking responsibility for the lives of their own staff and other seafarers, responsibilities increase in parallel with the rise in the career. This, in turn, paves the way for seafarers to be responsible people in their private lives and to lead a successful life.
Opportunities to Sea the World
One of the most attractive points of working in maritime is undoubtedly the opportunity to travel around the world. Even though port times have decreased because of the modern ships and ports, compared to many other professions, maritime is still one of the most appealing industry for those who want to get to know different cultures.
Long Holidays
Seafarers spend most of the year away from home and on duty. As a natural consequence of this, when they are back, the vacation periods they deserve are longer.
Career Security
Even though it has been wounded during the pandemic, the maritime industry has been in existence for thousands of years, and a good sailor is always needed in every part of the world. This makes maritime a secure career choice.
Challenges of Working in the Maritime
As in almost every area in life, there are two sides to the coin in maritime. Even though the advantages outweigh for many people, we recommend that you prepare yourself for the challenges if you plan to work in the industry.
In fact, the difficulties of working in the maritime are hand in hand with the advantages mentioned above. For example, while having a sense of responsibility is an advantage for most people, it is obvious that being a captain is not for you if it is scary for you to bear the responsibilities of your crew's lives. Likewise, even though the holidays are long, you have to stay away from your home for many months to deserve these holidays. This is another thing to consider for those considering working on a ship.
Is Maritime Right for Me?
After understanding the advantages and disadvantages, it is time to decide whether the maritime industry is right for you. Let's list the character traits required to be successful in this sector and let you make the final decision based on how many of these traits you actually possess.
Hunger for Learning: To have a successful career in the maritime industry, you must be hungry for innovation and learning.
Boldness: Maritime is not for shy people who don't like to get out of their comfort zone. You will experience many moments that will require you to take initiative and make bold decisions throughout your career.
Adaptability: Since this is an international career, you will always be in communication with actors from different cultures. People who cannot adapt to different cultures easily and who are closed to innovations cannot be successful in maritime.
Leadership: Can you think of a good captain with poor leadership qualities?
Being an Effective Team Player and Loyalty: A good seafarer must be a good team member. Loyalty to the company, to crewmates, to the ship, and yourself is another requirement.
How to Take a Step into the Maritime?
Let's say you have read so far and decided that maritime is for you. What's next?

First of all, let's remind that it is possible to be a sailor without a university degree. However, even if you start from the smallest positions and improve yourself with certificate programs and courses, the highest point you can reach in your career will be lower than a graduate of a maritime faculty. For example, you do not have to graduate from a maritime school to become a steward. However, if you aim to be a captain, you have to get a university degree.

In summary, if you want to be a member of the officers' class, such as captain, chief engineer, deck or machine officers, you must study at university. For crew-class positions such as seafarer, master seafarer, and boatswain, it is possible to start with taking courses and rising within the same class via serving and taking exams.
On the other hand, let us remind you that the only way to work in the maritime industry is not through a ship. You can also try many other positions, including shipbuilding and repair, port operations, accounting and budgeting, parts ordering and more. However, even in these positions, it will still be very useful to have ship knowledge and experience.

Career Advice from ZeyMarine
As Zeymarine Ship Agency & Services and in the light of our team's combined experience of more than a century, we have some suggestions for young people who want to work in the officer and crew classes.
If you want to start in the crew class and go up in the ranks, you can look for a course that provides the necessary training for these positions and organizes exams, and start your training immediately. After completing your training and succeeding in the exams, you can take part in ships operating in close waters or open seas in line with the sector's needs.

If you have a dream to be a captain on a ship one day, you have to target the officer class. We would like to underline that if you have this kind of dream, you should absolutely be in love with this profession, first of all. The second requirement is to go to a well-established and esteemed university that trains personnel for this profession. You should keep in mind that there is a hierarchy in every way on board, and the education will also be in line with this. Even though you might think that this is really hard at first, you will very soon see how enjoyable the industry is once you meet the maritime environment and community.

Fair Winds and Following Sea! Godspeed!