Crew changes during the pandemic have been challenging for every actor in the industry. Danica reports each change costs up to $2,000 more. Seafarers have their own concerns. IMO is trying to step in with new protocols.
Between March and August 2020, the first peak point of the pandemic, national health and immigration authorities started imposing restrictions and the majority of international flights were suspended. One of the many new problems this caused for the maritime industry was about the crew changes. It is estimated that only about 25% of normal crew changes were able to take place during that period.
The first and the most important effect was on the wellbeing of the seafarers: Their tours of duty were extended again and again. Many crew members have been working overtime due to various travel restrictions. Shipowners are forced to deviate from the contemplated voyage to land crew. The second peak of the pandemic caused the reappearing of the control measures. In many countries, vessels that have changed crew at a port overseas within a 14-day period are subject to a compulsory quarantine before proceeding to load or discharge.
It's estimated that up to 400,000 seafarers have been impacted by the travel restrictions.
The new situation has a serious effect on the physical as well as mental health of the crew. Apart from severe humanitarian and crew welfare concerns, there is an increasing risk that fatigue will lead to serious maritime accidents.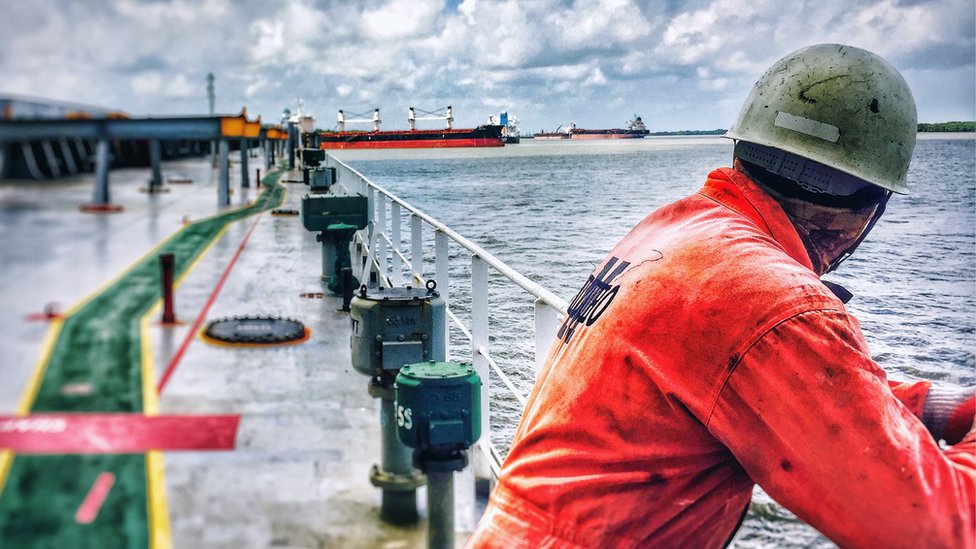 The other side of the coin
There are, of course, more reasons for the inability of ship operators to conduct crew changes has been regarded as the single greatest operational challenge confronting the global shipping industry since World War II.
It's not only more difficult to conduct crew changes during a pandemic, but it's also more expensive.
According to the Danish-managed crewing specialist Danica, individual crew changes are costing up to $2,000 more because of the pandemic. So, for one person joining and one returning home, the cost is approximately $4,000. This is twice the price last year. The figure results from an analysis of 1,276 crew changes world-wide between March and September 2020.
The report shows that hotel accommodation, airfares, PCR testing, and reimbursements for personal protective equipment cause additional costs.
The additional costs are not just in money, but also in time. There is an ever-changing list of restrictions, medical tests, hotels, visas, and transit requirements to be met in order to facilitate crew travel. This means that planning and executing a crew change takes two to three times as long as before.
Henrik Jensen, managing director of Danica Crewing Specialists, estimates that crew scheduling will not return to normal until mid-2021 at the earliest.
IMO formally endorses COVID-19 crew change protocols
Maritime Safety Committee (MSC), International Maritime Organization's (IMO) technical body, approved a set of protocols to ensure safe crew changes and travel during the pandemic, on November 11.
The new protocol sets the best practices for seafarers to join vessels, from their departure from their home country by airplane to their embarkation on a ship in a third country. The same goes for the seafarer's disembarkation from a ship in a third country and their return via airplane to their home country.
Another crucial part of the protocol concerns governments awarding crew members the status of key workers in the same way that nurses, police, and similar profession have been made.
The IMO will also add to its public database a module that will list the ports which facilitate crew changes, as well as the national focal points for crew change issues.
---
Related Articles