90% of food, fuel, raw materials and finished goods in the world are delivered by sea. For this reason, the safety of seafarers is a very important issue in the maritime industry. Let's take a look at Seafarers Safety in details.
Shipping is one of the biggest and risky sectors of international trade in the world. Transporting cargo between oceans involves physical and financial risks. Every part of the transport business has strict rules.The first rule is "security and safety of seafarers".
The most important of all treaties dealing with maritime safety is the International Convention for the Safety of Life at Sea (SOLAS) The main goal of the SOLAS Convention is to specify the least standards for the construction, equipment and operation of ships.
IMO basic measures for the seafarer security at ships
Mandatory security regulations for each ship.
Security measures to be taken by seafarers to ensure personal safety on board
Safety equipment that must be carried on each ship for the protection of personnel
Personal Protective Equipment (PPE) is the first line of defense to keep maritime workers safe while on duty. Seafarers have to wear and use the PPE. And follow the instructions provided. It is explaining that the suitable for work equipment means:
– Seafarer should be suitable for the task performed without any significant risk,
– Seafarer has health standards suitable for the conditions of the seafarer's working environment.
– He/She should be trained in all equipment that it will use in case of any risk.
Also, the shipowner and employer should do PPE supplied is;
Easily accessible
Properly stored and maintained
Regular inspection and control of its work
The updated safety standards for PPE (As of September 2019) in Merchant Shipping Notice M1870 includes all details for seafarer, ship owner and employer.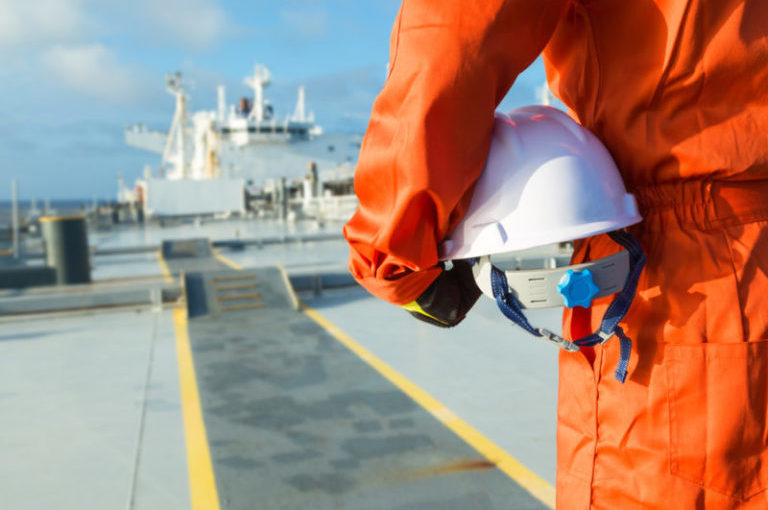 Ensuring Personal Safety on Ships
It includes the individual safety of seafarers. It covers issues such as careful movement around the ship, regular handling of heavy loads, and the correct use of safety equipment. If we look at the most imperative measures;

Wearing Protective Clothing; Wear comfortable and well-fitting clothing and appropriate shoes with non-slip soles on board. Appropriate gloves must be worn to protect the skin from heat and chemicals.
Personal protective equipments; Helmets, shoes, goggles, ear guards, seat belts, life jackets, lifeboats, are for to protect the seafarer from any harm. The crew needs to be aware of where the equipment is being held and trained to know how to use all the devices.
Movement Around the Ship; On ships carrying heavy loads, containers must be securely tied. Sudden movements of ships can cause them to be displaced if not properly tied. and this can cause great harm. When navigating around the ship in inclement weather, it is imperative to observe the 'one hand on the ship' mantra to prevent falling into the sea.
Safety Equipment for Crew; There are safety equipment for all crew members. As, Personal life-saving devices, lifeboats, fire extinguishers, fire and breathing apparatus, emergency medical equipment and distress signals to call for help. Also, Operations team should be well trained in using communication equipment, being aware of all required protocols.
Anchoring; Anchoring, ropes, chains, fixed anchors etc. It is the process of mooring the ship to the dock using equipment. While anchoring goods and cargo, ropes under excessive tension may break and cause damage. Before connecting, the entire area must be cleared.
A safe working environment cannot be created by providing seafarers only with the right safety equipment. Training and seminars should be conducted so that the crew is familiar with and understands all the safety features of the ship.
Safety must always be priority one. Safety must never be taken for granted. Regular safety meetings are important to keep people aware of protocols and procedures. Adherence to this practice will help to mitigate unsafe events.
---
Related Articles