10. Valaris (Ensco Rowan) – $1.7bn
The UK-based Valaris, that used to be known as Ensco Rowan until July 2019, earned $1.7bn in revenues in 2018 to make the top 10 of our list. This figure meant a 7.48 % increase in offshore drilling contractor's revenue of 2017. The company operates across six continents with a total of 73 drilling rigs.
9. Transocean – $3.01bn
Specialized in harsh-environment and deepwater drilling, the Switzerland-based Transocean managed to make a revenue of $3.01bn in 2018 to make no. 9 on our list. This figure tells us they increased their revenues by 1.5 % in a year. Transocean owns and operates a fleet of 48 mobile offshore drilling units that offer services for energy companies.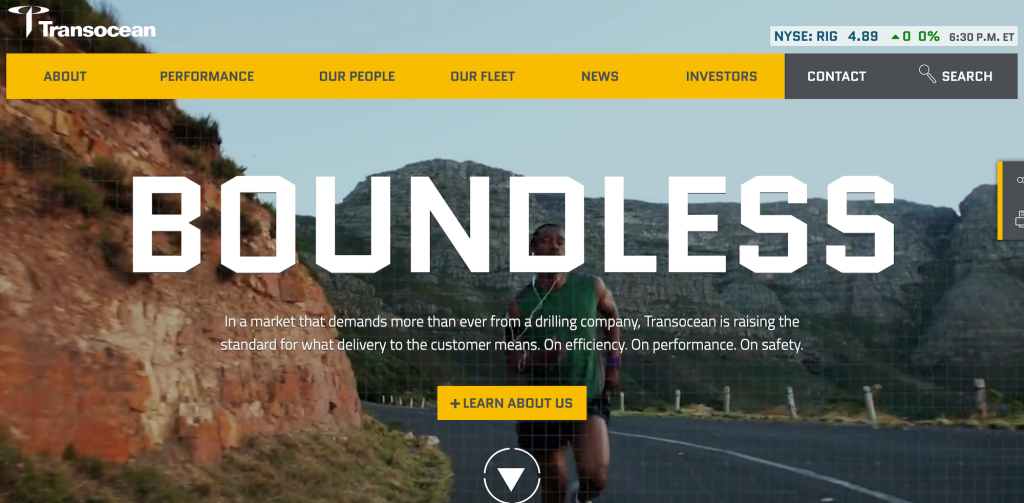 8. Nabors Offshore – $3.05bn
Founded in 1952, Nabors Offshore is a company that owns and operates one of the world's largest land-based drilling rig fleets. It also provides offshore platform rigs in the United States and numerous international markets. Last year, they made a revenue of $3.05bn, which meant an impressive increase of 19.2% compared to 2017.
7. China Oilfield Services Limited (COSL) – $3.17bn
China Oilfield Services Limited recorded a revenue of $3.17bn in 2018, which is a 25.36% increase over 2017, and made number 7 on our list. The leading offshore oilfield services company in China has a total of 51 (33 domestic and 18 international) operating drilling rigs. Although it's operational internationally, most of the three-fourth of its revenues come from domestic operations.
6. Saipem – $4,27bn
Saipem is an esteemed company in engineering, drilling and construction of major projects in the energy and infrastructure sectors. It is present in over 70 countries worldwide and has 32 thousand employees of 120 different nationalities. Specialized working in harsh environments, remote areas, and deep water, Saipem made a revenue of $4,27bn in 2018.
5. Weatherford – $5.74bn
The Ireland-based oil and natural gas service company Weatherford is specialized in well construction, formation evaluation, well completion, and artificial lift as well as drilling services. The $5.74bn revenue in 2018 didn't mean much increase in 2017's revenue of $5.69bn but it was enough to make it to the top-5.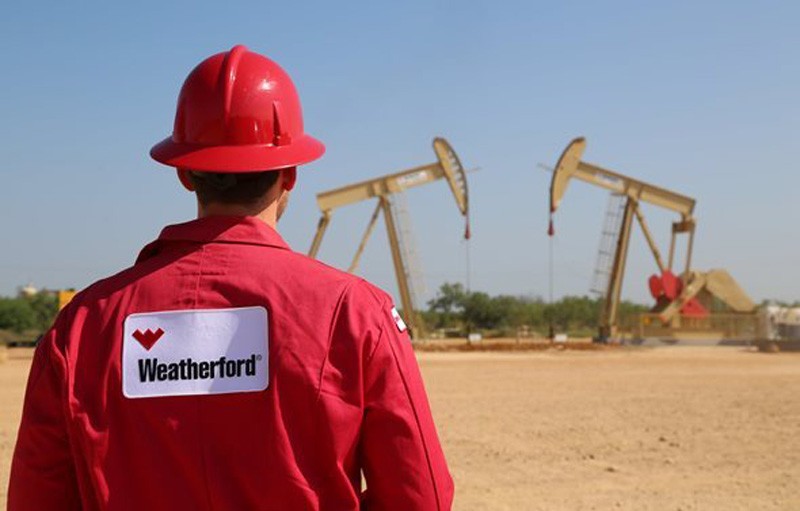 4. Petrofac – $5.83bn
Petrofac is an experienced and leading international service provider to the oil and gas production and processing industry. Providing services such as deepwater drilling, coiled tubing drilling, extended reach drilling, high-pressure, high-temperature drilling and much more in 29 countries worldwide, Petrofac's revenue reached $5.83bn in 2018.
3. Baker Hughes – $22.9bn
The US-based Baker Hughes is one of the most famous international industrial service companies and also one of the world's largest oil field services companies. Baker Hughes provides products and services for oil drilling, formation evaluation, completion, production, and reservoir consulting. Thanks to an experience of more than a decade, the company made a $22.9bn in 2018, with a 5% increase over 2017. This was almost enough to make them number 2.
2. Halliburton – $23.99bn
The number 2 of the list, however, was another company with an experience of one-century: Halliburton. The oilfield services provider based in the US and Dubai made $23.99bn in revenues in 2018. This meant an increase of %16.37 compared to 2017. Founded in 1919, Halliburton is one of the world's largest providers of products and services to the energy industry. With 60,000 employees, representing 140 nationalities in more than 80 countries, the company helps its customers maximize value throughout the lifecycle of the reservoir.
1. Schlumberger – $32.8bn
The Us-based Schlumberger is the world's biggest oilfield services company. They earned a record of $32.8bn in 2018, which was a 7.8% increase over their previous record-breaking 2017 revenue of $30.44bn. With almost 100,000 employees representing more than 140 nationalities and working in more than 85 countries, Schlumberger provides products and services such as directional drilling, formation evaluation, well cementing and stimulation, well completion and productivity. The company also provides consulting, IT infrastructure, and software services.