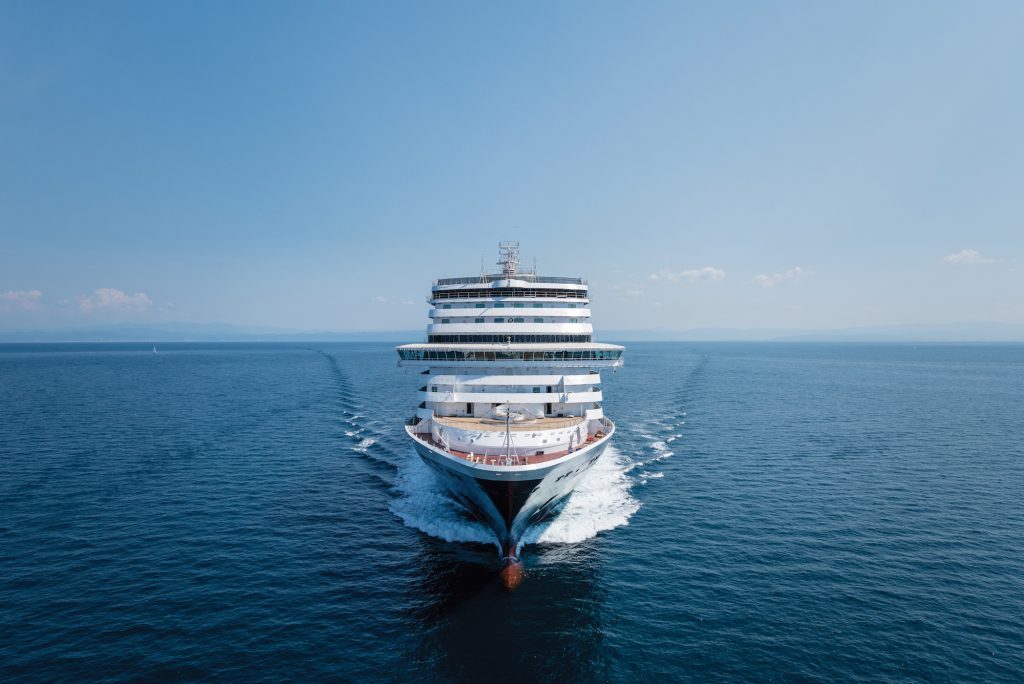 Here are the cruise market expectations for 2021 based on the latest developments in the industry.
The value of the passenger ships continues to drop sharply as the COVID-19 pandemic freezes the cruise industry.
According to the VesselsValue's report, the total value of the 474 cruise ships in the World (including the 108 on order) has dropped from $170bn to $138bn. The decrease was only $4bn by the end of the first quarter of 2020.
This free fall in asset value was no surprise, of course, since more owners laid up entire fleets for ever-longer periods.
According to VesselsValue chief commercial officer Matthew Freeman, who has spoken to Trade Winds News, "The process was accelerated by a 'perfect storm' of the second wave of COVID-19, high operational costs, and continued borrowing triggering sales."
"Older units, in particular, have decreased by almost 90% in value since the end of 2019. I have not seen such a dramatic fall in values since those we experienced in 2008 for cargo vessels", added Mr. Freeman.
Age of second-hand cruise ships
Under these circumstances, many companies are looking for opportunities to sell some of their assets with a minimum loss.
Carnival Corp sold the vessel and three other Holland America Line ships last month as part of a plan to offload 15 older ships to reduce monthly fleet lay-up costs reaching $1bn.
There is also increasing talk in the market that Carnival is looking for buyers for its Cunard and Seabourn cruise brands.
The Maasdam, built by Fincantieri's Monfalcone shipyard, had an asking price of $120m at the end of last year, but that figure fell to $80m by February, $40m by March, and $20m by June.
"Ships that were $100m four or five months ago are now $10m,"
said Ken Caine, CEO of Dania Beach, Florida-based cruise ship brokerage QPS Marine Ships.
However, he doesn't think that the prices will go any lower:
"I think you've seen the bargains at the moment because they've sold all the ships they want to sell."

Even though the prices won't decrease any further as Mr. Caine predicts, they are not likely to go up for a while either, since the pandemic still is effective and the cruise industry is still on hold.
The 'unlucky' ships
Even though there is a demand for the older ships, because they might come in with profitable prices for their new owners, there is an age limit for this transaction, as expected.
For example, Carnival and other owners have sent some aging ships straight for scrap lately, instead of trying to find new uses for them under different owners.
For instance, Carnival Cruise Line sold the 2,054-berth Carnival Inspiration (built 1996) and Carnival Fantasy (built 1990) to scrapyards in Aliağa, Turkey. Royal Caribbean Group's Pullmantur Cruises, on the other hand, sent three ships to Aliağa at a very low of $150 per tonne light displacement fee.
Moreover, Costa Cruises offloaded the 2,394-berth Costa Victoria (built 1996) to Italy's San Giorgio del Porto shipyard for demolition.
Most cruise ships won't be operational until the second half of 2021, UBS predicts
The problem of devaluation and demolition might not be limited to the first or even second quarter of 2021, according to the experts.
UBS Investment Research analysts estimated that the cruise industry will not have the majority of its fleet operational until the second half of 2021.
Robin Farley, a leading analyst covering the industry, lifted price targets for shares of Carnival Corp, Royal Caribbean Group, and Norwegian Cruise Line Holdings — the big three shipowners in a sector that remains nearly paralyzed by the pandemic.
However, Ms. Farley is not out of hope. "While the exact timing of a vaccine remains unknown, we believe cruise lines, as a pure leisure industry, will see better demand recovery than business travel," Farley thinks.
High interest rates are not helping either
Major cruise companies have managed to survive the pandemic so far, but only by borrowing billions of dollars of debt.
Naturally, such a lifeline is costly to these once-booming giants and the interest rates on these loans will continue to have their negative effects in 2021.
While the banks are charging high rates on various loan instruments to these New York-listed owners, their credit ratings also fall from towering heights.
For instance, Royal Caribbean Cruises, which owns 62 vessels, in mid-May closed a private offering of $1bn in secured notes at 10.875% due in 2023 and $2.32bn in debt at 11.5% due 2025.
It put up 28 ships and "material intellectual property" as collateral for the $3.32bn lifeline.
Norwegian Cruise Line Holdings, which has 28 ships, also capped off a private offer for $675m in secured debt at 12.25% due 2024.
Related Articles