What is worth fighting for? For recognition, rights, freedom or equality. Women's rights are a mixture of all.
March 8 International Women's Day is simultaneously a homage and awareness of the heroes of this long-standing struggle. Hereby, we want to introduce some of the important figures that changed maritime history historically dominated by men. This is the story of females in maritime who tack against the wind for a change.
Grace O'Malley (also known as Gráinne Ní Mháille)
She was a rebel, a true free spirit. A symbol of Ireland, subject of numerous folklore songs, books and art pieces. Lived in the 16th century, the times when women were not welcomed on board, O'Malley was born in 1530 in Western Ireland. She was the daughter of the leader of a major seafaring clan. Immediately after her father passed away she took his position even though she had an older brother. As the leader of her clan, she foraged on Spanish and English vessels and raised the power of her fleet. During times of battle, she came to the forefront with her grittiness and tactical ability. Although she was remembered as a pirate, her sphere of influence was much larger. She controlled a part of Ireland.
One of the most memorable reminiscences about her life took part in 1593. During the Tudor conquest of Ireland, the Connacht region was governed by Richard Bingham. English influence was swelling in Ireland and Grace's family members were kidnapping at those times. Thus, O'Malley decided to sail to London for negotiating with Queen Elizabeth I.
She was set in stone; refused to bow before Elizabeth nor recognise Elizabeth as a Queen of Ireland and spoke with the queen only in Latin. Bilateral negotiations were tempestuous yet in the end, she managed to broadseal the release of her family members. Even on the condition that she no longer participate in the Irish rebellion, she secured the removal of Bingham. After all, Grace O'Malley proved that she is as persistent as in the negotiation table just like in the treacherous waters. However, Elizabeth ultimately recalled the deal. Thereby, O'Malley returned where she belonged as a Pirate Queen.
In 1603, she died at Rockfleet Castle leaving behind a long legacy.
Mary Patten
Merchant clipper ship Neptune's Car was doomed to face a problem. On its very first voyage, the crew members were worked to death, consequently, they rousted. When the journey was over, the position for captain seemed empty but undesirable. However, even though lack of experience Joshua Patten was recruited for the job. Nevertheless, it was just the beginning.
First, the third captain murdered a sailor before they even set sail while he was intoxicated. The second captain was arrested as well as the third captain because of covering for him. Hurricanes, pirate attacks, lawbreakers and crimes never stopped. Worst of all, Joshua was infected with tuberculosis meningitis. As a result, no one on board could navigate but a woman, Mary Patten, 19-years-old pregnant wife of Joshua Patten.
Mary was in only her second voyage. She spent quite a while reading in the vessel, mainly the books about navigation. She was reading because she was keen on navigation yet she never dreamed to be in front of the wheel. But now, she was obliged to take a hit, did not pull back and became the first commander of an American vessel. Certainly, things haven't been easy.
She was not only the captain of the ship against the minacious waves but also the nurse of her husband and the director of looney seafarers. After 130 days, Neptune's Car appeared in San Francisco, the final destination. She later said that for about 50 days she had to wear the same clothes. The trip was legendary. Immediately after the journalist heard about her, she was portrayed as a hero. 'Only the plain duty of a wife towards a good husband' she said after the journalist asked about.
Sadly, things went not pretty after the anchor. Primarily, Joshua no longer persevered and died shortly after. Mary named their newborn infant after him. Unfortunately, Mary did not see her little boy growing too. Just four years later she died due to the complications of tuberculosis. But her heroic and venturous acts were never forgotten.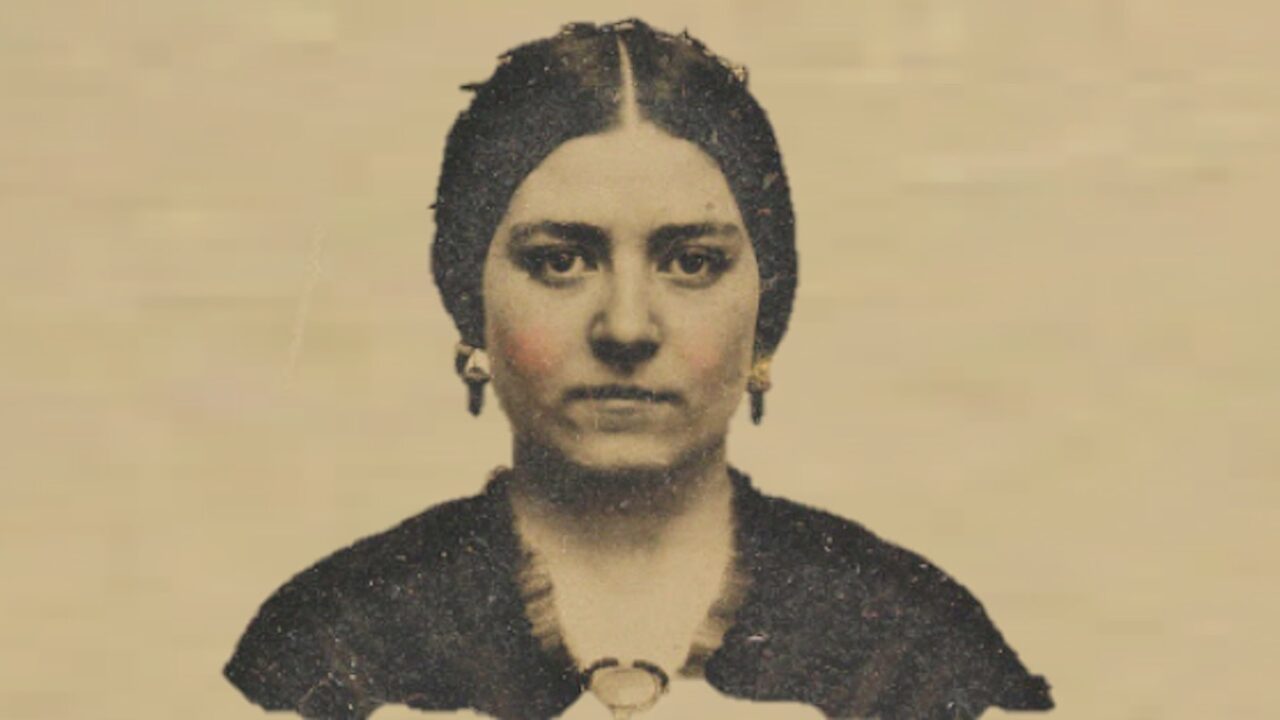 Þuríður Einarsdóttir
Iceland, the land of fire and ice, is one of the most idiosyncratic countries in the world. Easy to depict, isn't it: unequalled landscapes, the famous clap celebration after they score a goal, Björk, auroras and precisely their rich maritime history.
Þuríður Einarsdóttir also known as Foreman Thuridur was a mighty fisherwoman. She started her life at sea dressed as a man. She was deedy and courageous, worked as a foreman and skipper. Her unique talent for fishing is still impressive yet her exact influence surpassed the maritime boundaries.
The fair payment struggle is still not completely fixed but from centuries ago contestation continues. Einarsdóttir, on the other hand, was a pioneer who showed the possibilities. After being denied by the farmer who owned the boats for her request for equal pay, she decided to escalate the issue to the authorities. Extraordinarily, her intentions bore fruit. In 1775, the equal payment between female and male fishmongers passed the law.
Krystyna Chojnowska-Liskiewicz
Solitude is often regarded as a negative sentiment in our everyday lives. However, for Chojnowska-Liskiewicz's case, it was the key factor of her game. Born in 1936 in Warsaw, she was a sailing enthusiast since she was a little child. She studied at the Faculty of Shipbuilding at the Gdańsk University of Technology, which was the place for her to find her true love and lifelong companion. Shortly after graduation, to fulfill her dreams she attained her captain's license.
In 1975, her dreams finally were up. The Conrad 32 sloop Mazurek, her only friend during the voyage, was designed by the team headed by her husband. On 10 March 1976, Mazurek was on the water in Las Palmas, Gran Canaria. Chojnowska-Liskiewicz had only one idea on her mind: becoming the first woman to sail solo around the world.
Against all odds, she initially crossed the Panama Canal and then proceeded to the Indian Ocean. She crossed the ocean after Cape Town started to go north and in the end on 21 April 1978 she returned to Las Palmas. Magnum opus in 401 days.
Her success inspired generations. Krystyna Chojnowska-Liskiewicz passed away in 2021.
Kay Cottee
Just like Krystyna Chojnowska-Liskiewicz, Kay Cottee was a little girl who dreamed about sailing around the world. Grew up in a yachting family and took sailing first when she was a baby. In her twenties, she was already in a boat-building business however her dreams were not limited to it.
When the First Lady, the boat that accompanied her during the voyage, landed on the water she looked determined as always. On her larger-than-life 189-day journey, Cottee not only became the first woman to compass the world non-stop and unassisted but also broke numerous other world records. In June 1988, multitudinous spectators watched her return to Sydney Harbor. In 1988 she was also awarded the Australian of the Year.
Tracy Edwards
Whitbread Round the World Race (now known as Volvo Ocean Race) is one of the most prestigious sailing races in the world. A quadrennial race started in Southampton has a matchless reputation. But in the 1989 edition, one specific team was under the spotlight. Tracy Edwards' Maiden was the first all-women crew in racing history. They had a disadvantage because of their much smaller boat, in any case, they raced pretty well and finished in eighteenth place. After this success, she was awarded the Yachtsman Of The Year Trophy. It was the first time that any female received the award.
The Maiden Factor, founded by Tracy Edwards, still gives hope for the girls by raising money for education.
Laura Dekker
Circumnavigating the globe is a fearsome objective. Doing it solo makes it heaps more compulsory. But what about setting it in mind when you're just a teenager..? Well, here is the story of Laura Dekker.
She was destined to become a sailor because even her birth was a consequence of a seven-year sailing trip by her parents. She once said 'My love for the ocean was instant and only grew over time. Having lived in a house for only one year of my life, the ocean naturally feels like my home. Time lies heavy on her hands; she had an indestructible urge to shove off, crash through the waves. She decided to commence her voyage at the age of 13. Nonetheless, it was not easy for her to coax the authorities and her mother. Her father was always on her side but eventually, the Dutch government took guardianship away from him. The following year was a complete inducement contest. At long last, Dekker proved that no one could put salt on her tail, she won the judicial process and knuckled under for the seemingly impossible task at the age of just fourteen.
Her legendary trip ended after seventeen reclusive months. Her travel companion was a twelve meters sailboat named Guppy. At the age of sixteen, she assumed the title of the youngest person to sail solo around the world.
Radhika Menon
History is written by the people who turn a deaf ear to customariness. According to IMO*, only 1.2% per cent of the global seafarer workforce is represented by women. In the Asian countries where the maritime industry is prevalent, the ratio is even less. For instance, in India the struggle is real. There was no naval officer in the history of Indian maritime until a groundbreaking woman emerged, Radhika Menon.
In 2012, in the long run of impetuous endeavor, Menon became the first female captain of the Indian Merchant Navy. In 2015, she cleared up the suspicions about her performance by rescuing seven fishermen who were hooked in the boat in the Bay of Bengal heroically. As a result, she was awarded the IMO Award for Exceptional Bravery at Sea. It was the first time in history women were awarded this title.
She remains a true role model for her people.
Sedef Esra Ulutürk Dinç
Turkey, a country surrounded on three sides by the sea but…
Cornily, whenever an unfavorableness occurs in a maritime-related issue, that sentence pattern comes into mind and every kind of setback is evaluated by its ill fate.
For 160 years, the approximate time waiting for the first female captain to show up in the Turkish Maritime Organization, male dominance predominated the Turkish waters. In 1999, Sedef Esra Ulutürk Dinç changed the course of history. She never gave up, for six years she wrote a great number of petitions for applying for the captain job.
She started her career in İstanbul-Bandırma car ferries. Since then, she became the lodestar for the girls who are centered to become a captain. In Turkey, every passing year, the number of female captains is increasing.
Tuba Akar
Tuba Akar (born Tuba Konkuş) was an unusual little girl. Contrary to her coevals, she was carrying a fishing rod and compass on her bag just like a mariner because her dreams were always about the sea.
When she was preparing for the university exam she heard that the female students were taken to the Department of Maritime, Transportation and Management Engineering for the first time. It was a big shot for her to achieve her dream. Unsurprisingly, she placed that section in the first preference order and after became the first female student of the Faculty of Maritime.
After graduation, she assumed the title of the first long-distance captain in Turkish maritime history. During her career, she captained the chemical tankers, which are considered to be the most jeopardous transportation.
Raye Montague
Today, computer-aided ship design takes part in most of the processes. When computers were in their infancy, Raye Montague encountered a deuce of an assignment. Frankly, she was used to the obstacles. She was a black woman from Arkansas. Her life was unending strife against racism and gender inequality.
In 1971, her task was to design a naval ship using a computer. She did not know that the task was worked on by her coworkers for years however failed. Unbelievably after countless trials and errors, she ended up completing a project in eighteen hours. If it was designed on paper, it could last about two years. For creating the draft of Oliver Hazard Perry-class frigate, she became the first person to use a computer system to design a ship.
In her successful career, she also was the precursor in terms of the female program manager of ships in the US Navy. Montague passed away on October 10, 2018, at the age of 83.
---
IMO = International Maritime Organization
---
Related Articles