IMO introduced an Energy Efficiency Design Index for existing ships in June 2021. These requirements will come into effect on January 1, 2023.
By 2030, IMO aims to reduce carbon emissions per shipping business of ships by at least 40%. And by 2050 it is targeting a 70% reduction.
To achieve this, the Marine Environment Protection Committee (MEPC) is adopting regulations. One is to cut the carbon emissions and the other is environmental impact of the shipping industry.
In June 2021, MEPC introduced two new regulations. They will impact shipowners worldwide; The Energy Efficiency Current Ship Index and the Carbon Intensity Indicator.
The Impact of EEXI regulations can create major turmoil in the industry. For the first time, all ships in the industry – existing and built – will have to meet new environmental criteria. These changes will challenge the maritime sector like never before.
It estimated that 80% of the global merchant fleet will have to make technical upgrades. And they can meet the least energy efficiency standards within the EEXI. 70% of the current global tanker fleets will need to explore their options to meet these requirements. Clarkson's Research Service estimates that 7 out of 10 bulk carriers do not follow EEXI.
This approach will take a more active role for existing ships in adapting to the new requirements on EEXI and CII. The ships in operation today will continue to represent the bulk of the global fleet through 2050. In this case, maritime industry companies required to check their ships for EEXI and CII.
What is EEXI and CII?
EEXI is a framework for determining the energy efficiency of in-service ships over 400 GT. EEXI requires ship operators to check their ship's energy consumption. And CO2 emissions against specific energy efficiency requirements. Shipowners may need to take technical measures to adjust their ship's emissions to the required level.
How are EEXI and CII Calculated?
EEXI calculations based on the method. It developed for the Energy Efficiency Design Index (EEDI) for new structures. EEXI defines a ship's CO2 emissions by determining standardized CO2 emissions. It related to installed engine power, payload and ship speed. Emissions calculated based on the installed power of the main engine. And the fuel consumption and the conversion factor. (between the fuel and the corresponding CO2 mass.)
A ship's CII calculated as; The ratio of the total mass of CO2 emitted to the total transport work performed in a given calendar year.
A ship's performance rating determined by comparing a ship's operational carbon density performance. And the average performance of other ships of the same type. The reductions required for each ship type expected to increase or remain constant over time. They are enabling international shipping to meet IMO's intended targets.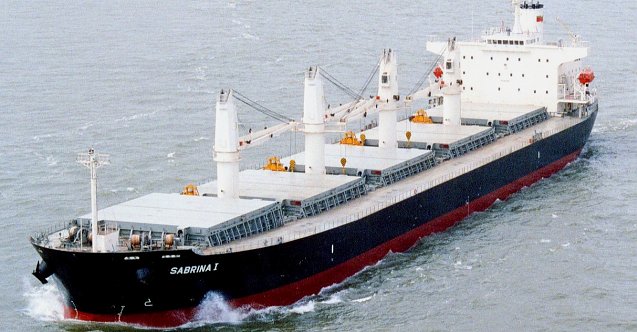 Compliance With EEXI and CII
Ship owners and managers should prepare the EEXI and CII requirements. They should check and develop their ships. This means ships must have the appropriate certificates ready by 1 January 2023. By this way they allow to continue international voyages and trade.
To achieve EEXI compliance, ships can go through a preliminary assessment. Then get approval for preliminary technical files and a declaration of conformity. Verification of the ship's EEXI takes place after 1 January 2023 at the ship's first annual.
For CII, managers need to determine the carbon intensity profiles of the ships. It should develop an optimized Ship Energy Efficiency Management Plan (SEEMP) by the end of 2022. This mandatory document is a ship-specific plan. It provides a mechanism to help improve a ship's energy efficiency.
For ships that need to cut emissions and improve fuel consumption. Several options are available for technical and operational improvements. These include;
– Switching to low-carbon fuels,
– Limiting engine loads and reducing speed,
– Retrofitting ships with energy-efficient technology.
One of the goals of EEXI and CII is to help stakeholders develop a continuous improvement mindset. These small and large changes can reduce onboard carbon emissions.
---
Related Articles