Coronavirus outbreak triggers shipping container crisis. Container market risks chaos to 2022 after Covid-19 outbreak in China
The existing demand is currently outpacing the supply in the container market. There are only two companies in the world that build and sell shipping containers, and both are in China. Rental and shipping costs have also increased. Before 2020, transporting a standard 40-foot (12-metre) container on a ship departing from a Chinese port cost around $1,000 (€840) Currently up to $10,000.
Many shipowners have invested very little in their fleets in recent years. Because they have not been able to recover their investment for many years. No one expected the high demand for freight transport due to the pandemic. Considering the current situation, there will be no container to close this gap in a short time.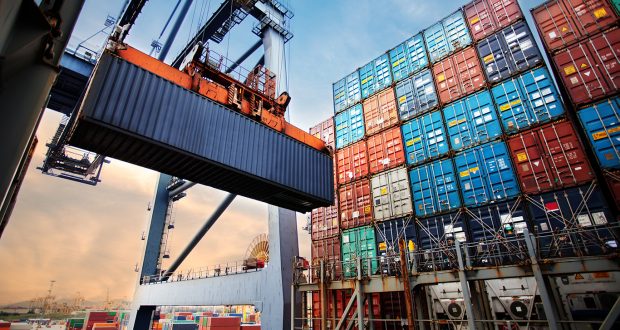 Global Issues
The problem is not an insufficient number of new containers. Containers are almost never used for one-time transport. For example; a container of Chinese toys unloaded at an European port. Filled with new goods and transported to other countries.
Maintaining global tariffs regulating intercontinental shipping has also been difficult for 1 year. , as the COVID-19 pandemic, which began in early 2020, has created a disruption in global trade.
Europe's major ports are currently suffering from ever-increasing delays in transcontinental ship traffic.
For example, the capacity at Rotterdam, Europe's largest port, is reaching its limits. As the port spokesperson said last week: "We can't expand infrastructure the way we want. We have to make do with what we have docks, cranes and terminals."
Annette Krüger from Hamburger Hafen und Logistik (HHLA) pointed out that; Every "import container" that brings goods soon becomes an "export container" and carries other goods around the world. "Managing export cargo due to ship delays is a particular challenge," he said. "The later the ships arrive, the longer the export containers take at the terminal facilities.
Southern China is struggling to contain a new Covid-19 outbreak in the Guangzhou area. A shutdown has put huge pressure on the overheated container market on the Yantian port.
Vespucci Maritime analyst and CEO Lars Jensen says; " The severe lack of capacity in the container market increased the risk. It will continue into 2022."
Emerging bottlenecks in Chinese ports will lead to more delays and queues, meaning that ships can make fewer round trips than usual. In contrast, he explains, more ships needed to carry the entire load. At the moment, the development in China indicates that the bottleneck situation will worsen rather than improve. And there is not much shipping companies can do to mitigate this impact." Echoes that will last 2-3 more quarters
Otto Schacht, Vice President of Marine Logistics at logistics company Kuehne+Nagel, says; The market repercussions will be felt for at least another six to nine months. Market challenges expected to continue for some time. After the global container shipping disruption and after Ever Given/Suez chaos.
Unfortunately, the situation in Southern China is not improving. The restrictions are now extended in Guangzhou and include Nansha. which will exacerbate congestion issues already occurring in Yantian," . said Scan Global CEO Allan Melgaard. Shipping companies such as Maersk, CMA CGM and MSC have begun rerouting ships and significant delays are expected.
Negative impact on exports
In its latest update on the situation;
Maersk wrote that the port is very congested. And authorities are busy implementing quarantine measures to disinfect affected areas and contain the spread of Covid-19. They expect continued delays at the terminal and ship delays of up to 12 days
Increasing cuts in Southern China, are also affecting the country's exports. China's exports rose almost 28 percent year-on-year in May. slower than the 32.3 percent reported in April. and well below analysts' expectations for export growth of 31.1 percent.
---
Related Articles